Extreme Poverty
More than 1 billion children are living in poverty.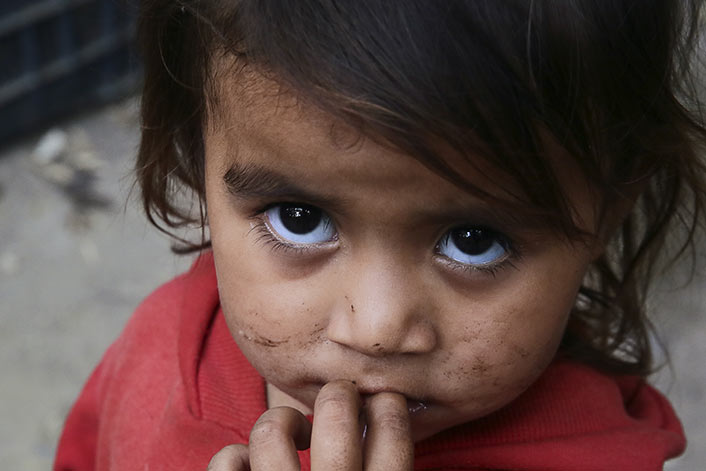 One of the most consistent themes throughout Scripture is the idea that we are called to help the poor, uplift the oppressed, and show compassion for those in need. This is the basis for all we do at Food For The Poor, and the reason why we work to alleviate extreme poverty.
Nations of abundance are blessed to have a tremendous amount of resources dedicated to help those in need. The poor of the Caribbean and Latin America have no such assurances. There are no safety nets for those who are mired in extreme poverty.
How You Can Help Fight Poverty
In addition to emergency relief (such as Feeding Centers and Nutritional Clinics) to help in the short-term, you can also offer long-term, sustainable solutions to extreme poverty in the Caribbean and Latin America through various income-generating projects. Some of these micro-enterprise initiatives include:
Fishing village projects in Jamaica, Honduras and Haiti
Agricultural research and training centers in El Salvador and Jamaica
Tilapia farms in El Salvador, Guatemala, Honduras, the Dominican Republic and Haiti
Animal rearing projects
Woodworking shops
Sewing enterprises
Automobile repair shops
Bakeries
Women's training centers in Guatemala and Honduras
How We Help

Food For The Poor strives to lift the poor out of poverty.
In the first six months of 2020, we shipped 1,585 tractor-trailer loads of aid
In the first six months of 2020, we built, repaired or expanded 21 schools, and shipped 133 tractor-trailer loads of school furniture, books and educational supplies to schools
Since mid-March we have shipped more than 200 containers specifically for COVID-19 relief